The Ultimate LinkedIn Profile Checklist …
Not fond of the way your LinkedIn profile is looking?
Want to create a compelling profile to help you bring in more leads and conversation?
LinkedIn's mission is to connect the world's professionals. I know it might be painstaking to think about, but it is a necessary tool in the work world today. LinkedIn is basically your client-facing store front. So … Could you be successful without LinkedIn? Probably. But would you be more successful with it? I would give that a huge, YES. Keep reading as today's special post of LinkedIn Secrets is just the thing you've been looking for! And you will be greatly rewarded with more connections, increased visibility, and more leads (which means more sales — YAY!).
Ladies and gentlemen, LinkedIn has power! 
Why is LinkedIn just as, or perhaps even more important for your business than Facebook, Instagram or Twitter? 
The answer: It facilitates professional connections and followers. Sure, friends, followers, likes and retweets are fantastic, but LinkedIn empowers your business to grow via building professional connections you wouldn't necessarily be able to connect with on other social media platforms or in your everyday neck of the woods either. 
Social media platforms, whether Facebook, Twitter, Instagram, LinkedIn and others, are all valuable when establishing and growing a business. But this post isn't really about comparing and contrasting all of the platforms out there. It is about how LinkedIn, on its own, can help your business be even more successful. Below, we have drilled down on THREE lists that we would recommend you explore and focus your attention on in order to make your virtual storefront journey a maximized one!
List #1: Smart Steps to Reflect Your Personal Brand.
Test impactful headlines by making it keyword searchable. (Try to communicate more than what you do and tell people WHO you are and How you can help.)
Weave those same headliner keywords wherever the opportunity arises – naturally fitting of course.
Shine with a current professional high-resolution profile photo.
Customize the background image (whether branded or high-res stock photography).
Customize your default vanity URL (you know, the one with all the generic digits and symbols) to be short and branded so people can remember it easily.
Create a strong call to action in "About" summary. (Try to communicate more than what you do and tell people WHO you are and How you can help.)
Create an impact story in the "Summary" section that lets people know HOW your services and expertise translate into value and solutions. (You have 2,000 words to play with – long summaries show up better in search results.)
Ensure your contact info, website, landing page URLs and social accounts are visible under the "Contact" tab.
Promote relevant work experience, skills, and expertise (including a Showcase multimedia projects)
Update the "Skills" section by noting your current business, past work experience, education, certifications, volunteer efforts, awards, and publications. This is basically a visual testimonial.
Ask for (and give) thoughtful recommendations to those in which you have/had a relationship with or who's content you find valuable.
In the "Public" section, toggle your choices on what you want to make visible (e.g. website, courses, languages, groups, etc.) – Truthfully, it's best to leave it all on the table.
Quick Tip:
Using hashtags is becoming more and more popular on LinkedIn. You can include hashtags on regular updates/posts, along with articles that you decide to publish. If you decide to use hashtags, we recommend doing some quick research on which ones are most popular amongst your connections, your niche, and certain influencers you enjoy following. Just be mindful that the hashtags are also relevant to the topic at hand.
RESOURCE BONUS: Discover NEW Hashtags HERE (free and easy to use).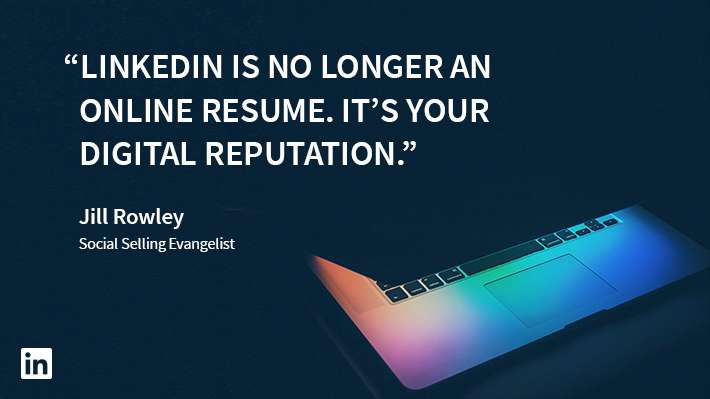 List #2: Smart Weekly Actionable Items.
Be creative and publish some articles so it shows up in your "Recent Activity" and keeps your profile active and engaging. (Rinse n' repeat with post content relevant to your brand, niche and audience.)
Search and connect with those you inspire you within your industry.
Give (and try to receive) at least 2-4 recommendations.
Stay up to date with connection requests, private messages (sent or received) as well as profile views.
Introduce others who may benefit from the connection — This promotes professional growth on all levels and shows your willingness to help other succeed as well.
Download your contact list and import into your email or CRM. Then send nurture emails linking back to content you've shared with he public on LinkedIn.
List #3: What's New — and "All The Rage" — in LinkedIn Land.
Our Final Thoughts …
If I had to sum up the three most important ways that LinkedIn will empower your business (like it has mine) to be even more successful:
Networking – This place is a one-stop-shop for growing an amazing network filled with connections that you are able to engage and grow with, which potentially could lead to more business for you.
Free Visibility (and Brand Recognition), but again, do it in a way that is less you focused and focused more on providing value to your audience, and potential customers and clients.
Knowledge and Inspiration: Three words…. Free learning resource. You can gain insight and keep current with what your normal connections are up to, along with what the influencers and thought leaders that you follow are up to as well.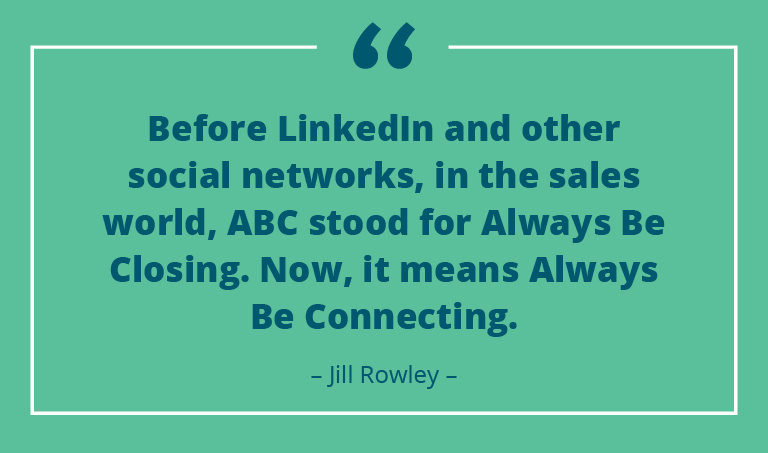 We definitely understand that we are all busy business owners. And sometimes, the demand to regularly post and engage on a few different social media platforms can be overwhelming, and just another thing to check off your endless to-do list. However, please remember that LinkedIn is designed to promote business success and growth, and because of this, I really think it should be a regular top choice for you. Keeping your profile up to date, publishing relevant articles, networking and engaging with your connections will all optimize your online visibility via LinkedIn. And you never know which connection that next amazing client or customer could be! 
If you found today's blog post to be exactly the type of inspiration and know-how you were looking for, we would be very grateful if you would help this post spread
by sharing the LOVE
with it socially, emailing it to a friend or dropping us a comment with your thoughts. You never know whose life you might change.