Ready to Become a Business Minimalist?
Minimalism is a true lifestyle characterized by the pursuit of simplicity … As humans, our hindsight is 20/20 and we tend to narrate our lives in reverse. We also tend to think that this lifestyle doesn't jive with an entrepreneurial one. But not everything has to be about ambition and cutthroat ladder climbing. Being the best of the best no matter the cost!
So, today I want you to think of your mess as your message … Less is more. And, it's time to dive into today's blog post to find out how to rid yourself of life's excess in true favour of focusing on what's really important for you and your business … Simplicity, automation, fulfilment, freedom and of course happiness.
#HappinessIsDecluttering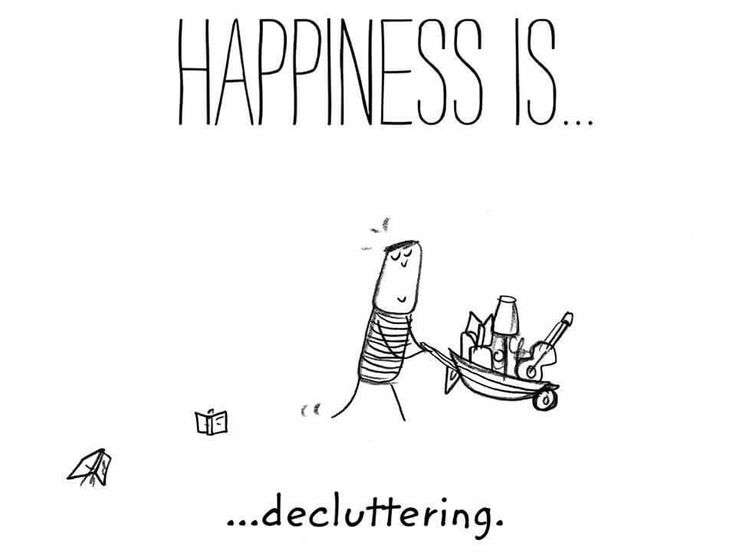 It doesn't take exceptional effort to live with intention.

On the contrary, you exert more energy when focusing on the inconsequential.
In today's world, minimalism is mainly thought of as people who live out of a backpack or cram their life into a tiny house. But that's not the only minimalism lifestyle that's all the rage … Minimalism can be easily applied to business as well. In all instances, it's a mindset rather than an outrageously blind purge. It is all about creating freedom through simplicity – by removing what doesn't serve you well or at all — in pursuit of enjoyment.
Freedom from the stress of "busy work" (doing only what's useful and profitable).
Freedom from excess financial worry (spend less = make more).
Freedom from weighted responsibility (only do work that brings you joy).
The reason you became an entrepreneur was for that glorious life of freedom. And if you do it right with automation and simplicity, you will achieve greater freedom in your business. Win-Win!
Take a moment to ask yourself … Is "more" actually better?
So, you are probably now wondering how you can incorporate automation to achieve minimalism?
Let's be honest here … lately the word automation has ignited fear in everyone. It suggests the loss of jobs for humans and the world being taken over by artificial intelligence (A.I.). Shaking that narrative and focusing on how technology can help your business grow is the best way for you to move forward. In the end, whether you accept it or not, it is something that is already happening! I am not going to be focusing on A.I. and robots in this blog post, but more so other technological systems and automations you can put into play in your business.
It's time to give automation some serious consideration. And this is what it could look like in your business …
Onboarding of clients and customers
Intake forms and prompts
Email marketing and sales funnels
Empty cart notifications
Invoicing and project management tools
Social media management
And so much more!
Now that you've investigated simplifying your business through automation … Don't you feel so much better? Less stressed? More free?
As Rachel Gadiel, writer and content strategist of RachelGadiest.com puts it best, "Starve distraction. Feed your focus." And when it comes to focus, I hope you understand that "new" or "more" doesn't always mean better. And to try to see past all the hype.
Every single minute of every single day there are new shiny object in our virtual worlds. New platforms, new social trends, new products and./or services, new start-ups … Do your very best to not follow the mob mentality; where you feel the need to jump ship and follow the herd. Just do what works for you and your team – if you have one.
So, to avoid Shiny Object Syndrome (S.O.S.) and stay happy decluttering your business, ask yourself …
Do I really need this for/in my business right now?
Will it add value to my work life (or life-life)?
What are the pros and cons to jumping ship immediately?
Is this going to improve my productivity? Or just create more time constraints?
Does it have something my current tools can't provide?
In most situations, it's best to play the "wait and see" game. To take some time to differentiate if it's a real opportunity or just another shiny object. Be ruthless in saying "no" so you can make room for the real opportunities that will make a true impact on your business.

To boil this entire post down to the it's main sources:
Be useful and efficient
Embrace automation and simplicity
Declutter to pursue freedom
Embrace quality over quantity
If you found today's blog post to be exactly the type of inspiration and know-how you were looking for, we would be very grateful if you would help this post spread
by sharing the LOVE
with it socially, emailing it to a friend or dropping us a comment with your thoughts. You never know whose life you might change.