Project Management – Small Steps …
The term project management used to have me shaking in my shoes! I am the type of person who takes on one too many projects at a time because I have so many goals to fulfill my bigger picture (personally and professional). But then one day I sat down to sort out of brain onto one of my trusty to-do lists and realized it's not about how many projects I have on my plate to complete, whether short or long-term, but HOW I plan to attack them all.
Not everything needs to be done at once or even within one year.
It must be considered that there is nothing more difficult to carry out nor more doubtful of success nor more dangerous to handle than to initiate a new order of things. ~  Machiavelli, Philosopher
Back in November I created a project management breakdown for you with 4 simple, yet very important, stages so you could adjust your workflow (not matter how crazy) accordingly. Like most things, this process becomes easier the more you do it – and the more you know about how to execute things well. It's all about baby steps because every single step you take towards the top IS POSSIBLE due to all the little steps you took in the past, or the ones you are taking right now …!
Here are some rules of thumb I go by that may be helpful to adjusting your project management process …
Develop a plan for each individual project (no matter the size).
Break down the workflow structure into its component parts.
In your online project management tool, take your workflow structure and break things down even further into a deliverable list and a task (smaller steps and actions) list with start and end dates.
Focus on the plans you set out above, so you don't fall off the track.
Follow your schedule with your vigorous time management by executing and controlling each plan.
"Operations keeps the lights on, strategy provides a light at the end of the tunnel, but project management is the train engine that movies the organization forward." – Joy Gumz, Author
And there we have it, 6 simplified steps to keep from shaking in your shoes every time you think about project management. In short, be SMART about it …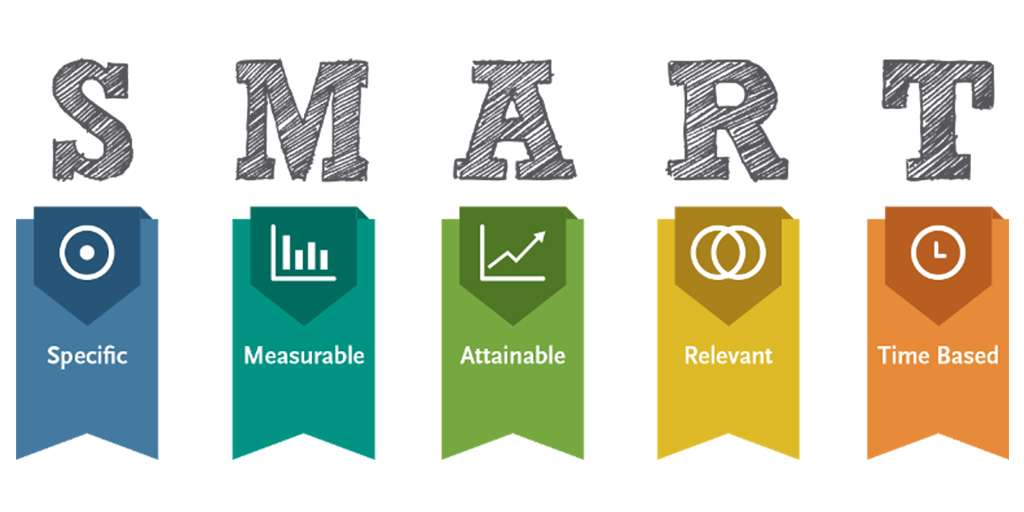 If you found today's blog post to be exactly the type of inspiration and know-how you were looking for, we would be very grateful if you would help this post spread
by sharing the LOVE
with it socially, emailing it to a friend or dropping us a comment with your thoughts. You never know whose life you might change.