Is Your Business Social Media Ready?
Visual marketing does not just sell a product or service – it sells an experience around your business.
~ Rebekah Radice, Social Media Speaker/Consultant
Welcome business owners!
I'm assuming if you're reading this post today it's because you're branding is looking ready for the runway, your voice is perfection and you're feeling like an entrepreneur superstar who is ready to take your next steps in marketing-land with social media. But first, how does one know if their business is even social media ready?
I've been hitting the pavement hard for many years finding all the right strategies and using my brand as the tried, tested and truth to everything marketing. I've been working hard at figuring out the tools and strategies that help businesses, of all sizes, succeed with their brand and am here today to share that information with you.
So, even if you've already hit launch and took many careful steps into the land of social media, don't worry nothing is permanent. That's the great thing about technology nowadays! Whether you're new to social or a social veteran, you'll find everything you need to know about getting your business social media ready here.
Here are some questions to ask yourself about the lay of the land (re: your brand) before you take off that launch pad. Let's start with the basics …
Does your brand have a story? A voice?
Do you have branded graphics that flow nicely with your logo?
Is your brand solid and come with a memorable handle?
What is your end game? What are your social goals?
Have you created a social launch schedule?
Have you created a going forward social media schedule?
Do these social strategies hone in on your target audience?
In short, you want to begin with your basic goals in mind and keep them in the forefront as you create a larger social strategy, audience and identity while you build out your social presence. But also, don't be afraid to reach beyond the horizons, explore different avenues, change your strategy if it's not "hitting home" and interact (with your audience and as your brand). Doing these things will help your business thrive and grow beyond your wildest dreams. (If you're dreaming of business that is, lol!)
Also try to remember that patience is a virtue. Things take time and doesn't happen overnight!
Now that you know all the steps you need to double check, or perhaps double back on, the next step would be to figure out which social media platform(s) is best suited for your business. Don't spread yourself thin trying to make an appearance on all the social networks at your fingertips. Find your audience, match your brand and pick the best fit(s).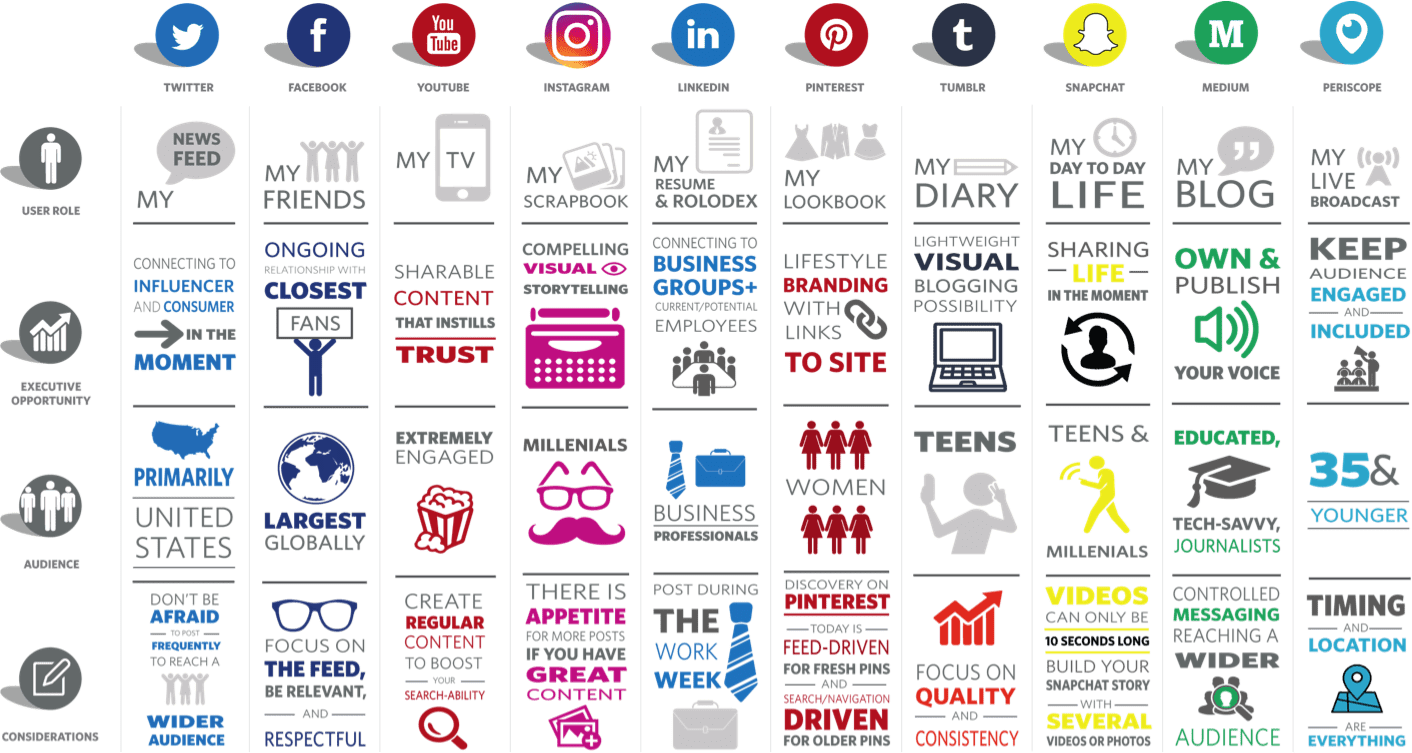 Social media requires that business leaders start thinking like small-town shop owners. This means taking the long view and avoiding short-term benchmarks to gauge progress. It means allowing the personality, heart and soul of the people who run all levels of the business to show. ~ Gary Vaynerchuk, Entrepreneur, Author, Internet Personality
So, now that you've read this post, and checked your list … twice … Is your business social media ready?
If you found today's blog post to be exactly the type of inspiration and know-how you were looking for, we would be very grateful if you would help this post spread
by sharing the LOVE
with it socially, emailing it to a friend or dropping us a comment with your thoughts. You never know whose life you might change.