The 10 Commandments of Web Design …
Well, it's bright and early Thursday morning (depending on when you're reading this of course). But not just any 'ol Thursday. Today is the day where I share some golden nuggets about web design in the second last portion of Virtually Untangled's Christmas in July miniseries. So, grab your note taking goodies and let's just dive on in, shall we!?
Commandment #1: Never (ever) sacrifice usability for visual attractiveness.
Navigating through your website should be simple, smooth and not a long 3-day waterless walk through a dessert. You need to be the strong, ferocious, fearless leader that you are and provide your audience with a straightforward structure of everything they want/need to know. Meaning your site should provide a content hierarchy. Prioritize, prioritize, prioritize.
And keep in mind, design is important, you already know that but there is a difference between good and bad design. Good design should serve to enhance the user's experience and deliver that special message with a note of pizzazz that you want them to engage with. So, don't get carried away (or let your web designer) with extra powerful yet unnecessary tools. This will only slow your site down. Once again – LESS IS MORE!
When it comes to a toss-up between usability and design, always favour usability. There are other ways to make your brand design work. Trust me, your audience will thank you for it!
What separates design from art is that design is meant to be … functional. ~ Cameron Moll, Mobile Web designer
Commandment #2: Keep your site noise free; clean and crisp.
Yes, it's exciting to have a website. Especially if it's your first one OR if you've had one awhile and in re-brand mode. However, don't let your enthusiasm get the better of you. And once again LESS IS MORE! (Catching onto a theme here?). So, utilize that special white space as it gives elements room to breathe and the more you add the slower your load time will be.
Commandment #3: You're not an island … Embrace social media.
Harnessing the power of today's social media for your business can provide you with many competitive advantages. It's an easy way to amplify your marketing messages, help you build meaningful relationships as well as connect and engage with prospective clients. Not only that but using social will increase your brand awareness, improve your SEO rankings and website traffic, allows you to provide better customer service and be of competitive intelligence.
What I am trying to get at here is that your website is not an island as the very notion of the Internet depends on interlinking pages and sharing information. And if you're not embracing the world of social media, you're digging your business into an early grave.
Your business needs an effective, comprehensive and profitable social strategy that integrates with the rest of your marketing. It's not just about what social platforms to use, but how to use them, and of course when. You need to know how to design, manage and monitor and optimize your campaigns to promote growth, and strengthen your brand in the global marketplace. And if you don't, no worries as there are plenty of social-savvy individuals out there, like myself, that do this for a living and would gladly come on board to get you started or help you tackle this right off your to-do list!
Commandment #4: Be committed to your content.
As an entrepreneur and an owner of a website, this means making a huge commitment to producing high-quality content that authentically represents your brand. Now of course your design is crucial, but a beautiful website will only get you so far. It's the content that makes your audience scroll through, browse around, subscribe to your offers, make purchase and keep coming back for more.
So, don't be sloppy with your copy!
The only way to win at content marketing is for the reader to say, "This was written specifically for me.
~ Jaimie Turner, 60SecondMarketer.com
Commandment #5: Keep your colour palette top of mind.
Colours are of course a fundamental element in your website's design – branded colours that is, not everything in the rainbow as beautiful as they are. The first thing your audience sees is the colours you choose and if they're off kilter to your brand things on your site are going to stick out like a bloody sore thumb.
The colours you choose should be in line with your brand and establish a mood to reinforce your main message.
For more information, take a look at this: Does Colour really Matter.
Commandment #6: Mind your brand … Don't go font crazy.
When you re-think about this commandment I want you to seriously remember the phrase "what the font" as not everyone realizes how important font choices are when it comes to your brand. Especially on your website. Recently, I've had people send me their sites (due to a few recent "join my VU team" ads) and if you site looks like a child's colouring book – meaning it looks like you just chose things for fun and not with good reason, I'm not even going to bother. There is always a rhyme or reason when it comes to design and this includes the fonts you choose.
Let's just keep things short with these 3 simple key reminders:
Don't use more than two or three different fonts on your site (or any document that is). The more the merrier does not EVER apply here. But you can use all the font family;
Text is there to be read so make sure your font theme, the size and the kerning (spacing) make everything crystal clear; and
Fonts have personality – I know you've heard me say this recently within this miniseries and many other times before – make sure to work with fonts that will reinforce your brand. Not contradict it.

Commandment #7: Build responsive and go mobile.
I imagine a handful of you may be wondering what I mean by "responsive". Especially if you don't dabble in web design too often. Well let me explain … Responsive web design is an approach which makes web pages render on a variety of devices and windows or screen sizes. This approach is created so that a webpage "responds to" or resizes itself depending on the type of device it is being viewed on. Content, design and performance are necessary across all devices to ensure prime usability and visitor satisfaction.
Responsive design for website hasn't always been a topic of conversation but due to the growth of smartphones and other mobile devices it is now a hot trend and a must have for any business showcasing a website.
For example, taking a look at a traditional "fixed" website … When it is viewed on a laptop or desktop computer the website might show four columns (this is just a "for instance" example to provide you a mental visual). But when you view that very same layout on a smartphone or tablet, the website might force you to scroll horizontally to view all the content. This is typically something users do not like. As another example, some elements might be hidden from view or look distorted. The impact is also complicated by the fact that many tablets can be viewed in either portrait or landscape orientation. On smartphone screen, websites can be even more challenging to see due to their small screen sizes. Large images may "break" the layout and most website will load slowly if they are graphically heavy. 
Now, if a website is using responsive design, the smartphone and tablet versions will automatically adjust to display the set number of columns in a stacked layout (meaning one on top of another). This way, the content is presented in an easily readable format which is more pleasing to navigate through. The main point here is … with responsive design, the website automatically adjusts based on the device the viewer sees it in. 
Here is a short breakdown of how implementing responsive design on your website can be beneficial …
Increases your reach to smartphone and tablet audiences;
Strengthens your businesses credibility and improves image;
Saves time and money on mobile development;
Saves time and money on website management;
Enhances user's offline browsing experience;
Increases your sale and conversion rates;
Increases your search engine visibility; and
Consolidates your analytics and data tracking.
Implementing responsive design into your site allow you to stay ahead of the trend as the demand for media rich mobile internet exceeds us. Truthfully, responsive design IS KEY to keeping up ahead of your competitors and establishing a market for yourself as this trend will only continue to grow and technology progresses.
Commandment #8: Always design with SEO in mind.
Over the last couple years, a lot has changed with SEO (search engine optimization). However, certain fundamentals remain unchanged. Within this commandment I want to bring focus to the main techniques you'll need to drive more organic traffic and improve your rankings …
Remove anything that slows your site down;
Link to other sites that have relevant content;
Write for humans first and search engines second;
Encourage other trustworthy sites to link to yours;
Get your analytics in place right from the get-go;
Use relevant keywords on every single page;
Only create URLs that are readable and meaningful; and
Build momentum with/on social.
Commandment #9: Direct powerful and prompt actions (CTA's).
Call-to-actions (or CTAs as most of us know them as) are what makes your website reach those special goals you have set for yourself. How you direct these CTAs is how you get your audience to listen to your music, buy your program, read your blog, download your eBook, buy those crazy dinosaur socks, schedule an appointment, etc.
Your site gives you plenty or room and opportunities to create powerful CTAs prominent so just make sure you make the most of it!
Commandment #10: Keep the attraction alive … Don't leave things to chance.
This is a special commandment that I want you to NEVER FORGET! The tasks of you as a website owner (or if you have one on your team) do not end once you hit that big, shiny, fancy "Publish" button and send your site out into this big beautiful world. If you want to attract new visitors as well as recurring ones (and of course rank nicely with SEO results) you will need to keep your website updated with fresh n' new content on a regular basis. So, don't launch it and forget it. Give your site some love with even just a few design/content touch ups here n' there! ❤️🧡💙💜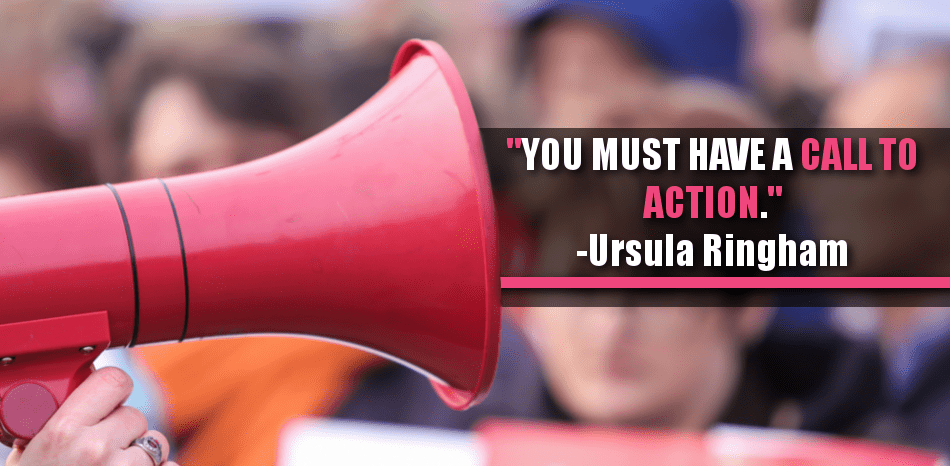 So, to sum things up …
Simple is beautiful (and functional).
Design is paramount.
Navigation should be intuitive.
Consistency is key;
Colours and fonts are crucial;
Make your website responsive; and
Don't forget to not be sloppy with your copy!
If you found today's blog post to be exactly the type of inspiration and know-how you were looking for, we would be very grateful if you would help this post spread
by sharing the LOVE
with it socially, emailing it to a friend or dropping us a comment with your thoughts. You never know whose life you might change.