If you're anything like me there's been a handful of times where you sat down to write your upcoming blog post to find yourself just staring blankly at your computer screen. Your Word doc is empty and your scouring your brain for the words you're looking to spit out onto the page. Your brain is literally a pile of mush and you feel as though you don't have a creative bone in your body! You're ready to throw in the towel! *le sigh
"Don't think about the writing process too much.
Just do one thing: tell the motherfucking story."
– smartblogger.com
This is something that every writer struggles with from time to time. You could feel this mind block from things such as fear of putting your ideas to paper (virtual paper that is), perfectionism (wanting to get everything just right – perfect in your head first), procrastination or maybe you feel the timing is just not right and you need to let your ideas stew first.
It's really not about having said writer's block BUT how you overcome it …!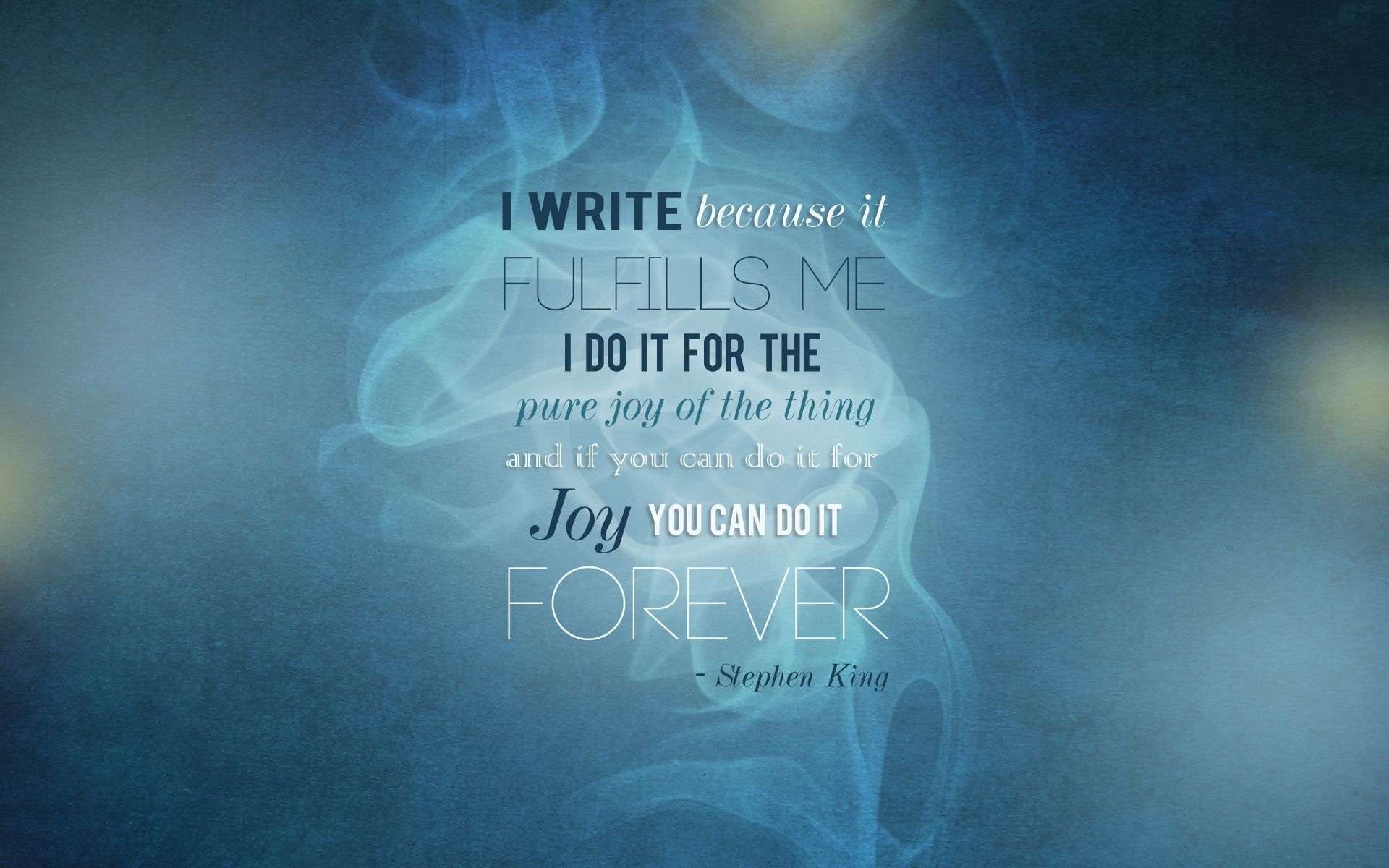 There are endless solutions to overcoming this painful issue of which I like to call the "nightmare of the blinking cursor". You just need some time to defunk, regroup and get back at what you're good at. Writing.
To make this horrible nightmare end, try some of these things to clear your mind:
Talk a long walk in the sunshine;
Change your environment (maybe take your tablet outside);
Take an adventure break – perhaps to the bookstore;
Read some blog posts, read a book or listen to some inspiring podcasts;
Use a different writing tool or change the font/colour you usually write in;
Brainstorm your genius ideas in bullet points – on paper helps;
Stop writing for your readers and write something you WANT to write about;
Skip the introduction and write your conclusion first. This may help determine the outcome;
Re-read your favourite written piece. Or perhaps even your first piece;
Create an article outline – Or mind map it using single words to help you organize your thoughts;
Stop pre-planning your posts and just go with the flow – write whatever comes to mind;
Create yourself a writing routine to summon your muse; and most important of all …
Eliminate distractions so that you can quietly think, contemplate and write.
If all else fails, don't give up!
Start somewhere. Anywhere. Even a short paragraph or a simple few lines and see where that takes you.
"If I waited for perfectionism, I would never write a word." – Margaret Atwood, Canadian Poet
The hard truth about writer's block … Writing is hard work. Figure out what works for you. Write whatever, whenever and wherever you like. Live on the edge of crazy so you have fun! Stand up to your blinking cursor the way you would to a bully and turn your fear into humility and humility into hard-earned, well-deserved work!
Since I'm a visually creative person I thought I'd leave you with two infographics on getting unstuck that I truly enjoy.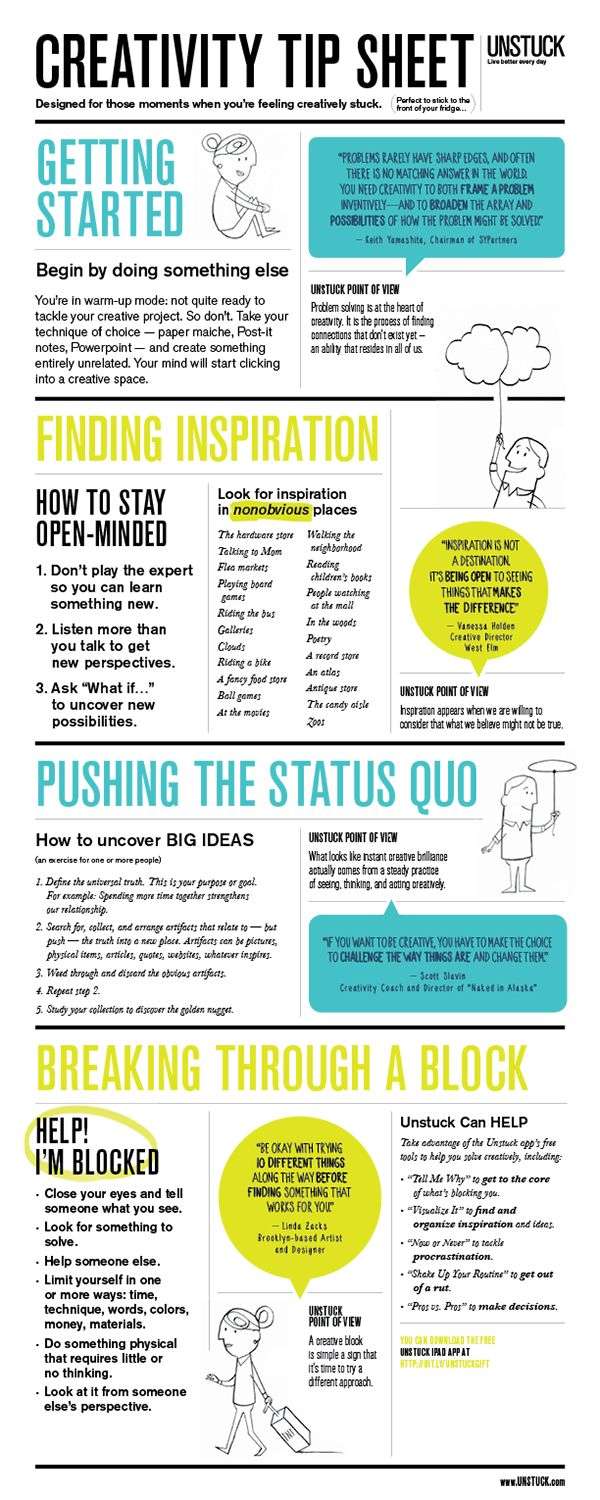 If you're in the nightmare of the blinking cursor, how do you overcome writer's block?
If you're looking for some help getting started with some daily writing habits, I encourage you to reach out to me so we can chat. I'd be happy to go over some ideas with you that fit into your regular business routine.
———-
If you found today's blog post to be exactly the type of inspiration and know-how you were looking for, I would be very grateful if you would help it spread by sharing it on social media or emailing it to a friend. You never know whose life you might change. I you would love INSTANT ACCESS to more posts, just like this one, and to the most inspiring ride of your entrepreneurial life you can sign-up here.
It is time to begin untangling your business so that you can live the life of freedom that you have always wanted. Plus, there's additional opportunities for being a part of this blog as well as contests and free goodies! So, what are you waiting for … let's be inbox friends!