Okay, let's be honest here. Blogging is kind of terrifying. Trust me, I know … I felt the same way when I first pondered on the idea. You're fearful of not "making it" with all the great ideas you have rolling around in your head. And to top it off, you're most fearful of being judged by others reading your work. But don't fret, today I'm here to help you get past all those mixed feelings and find your blogging way …!
Before you get too far into this process, you should probably read one of my earlier posts, "Is Blogging Your Jam?" To build a following for your blog, you need to commit a certain amount of time for follow-up activities … if you are blogging for the purpose of building your business.
To start on your new blog, I am going to trust that you have selected your niche based on what kind of business you have (or want to have). My post today is geared toward business bloggers who are using their blog both as a marketing tool and a way to create community around the kind of business they have. Blogging is a great way to draw out people who share your interests.
"Blogging allows you to teach these people based on your experience, and it gives you the opportunity to learn from your readers as well."
– Scott Chow, theblogstarter.com
For example, I own a service business working as a graphic/web designer and virtual assistant (VA). I blog about those as my areas of expertise, but I do not stop there. I blog about what it is like to be an entrepreneur. I also interview other business owners who are doing amazing things. I write blog posts to offer tips and recommendations I think will be helpful to other entrepreneurs.
STEP 1: DECIDE WHAT YOU WILL WRITE ABOUT.
To select topics you will write about, first you must define your audience. To whom will you be speaking when you write? You can speak to more than one group; you are not limited to one. In my case, I speak to these groups:
Fellow entrepreneurs
Fellow graphic and web designers
Fellow virtual assistants (VAs)
Aspiring designers and VAs who want to start their own business doing what they love
Current and potential customers of my business
Curious bystanders who want to know more about what a VA does
Having several target audiences gives me tons of things to write about. I never get bored!
NOTE: Within this blog post, I am going to give you some tasks to do. By the time we are finished here, you will be well on your way to completing your first blog post.
Task 1-1: Complete this sentence (and actually write it down): The purpose of my blog is …
Task 1-2: Who is/are your target audience(s) for your business and for your blog? Write this down, too. It will help you clarify thoughts that might be swirling around in your brain. The best way to harness these thoughts and create order is to write them down.
Be specific: What will you write about today?
Even knowing your broad topic areas and target audience(s) does not always mean you will know specifically what to write about, but it is a great start! The truth is you want to have a lot of things to write about. No matter how often you plan to publish new blog posts, you will need a specific, focused topic each time. Twice a week, once a week, once a month, etc., you will need a topic.
"If it's not good enough to: link to, bookmark, retweet, and email friends about, it's not good enough."

– Sonia Simone, Senior Editor/Copyblogger
Where will you get ideas for your first blog post … and the next one, and the next one?
I offer quite a few suggestions in 50 Blog Post Ideas. As you can see, I have used many of these ideas myself, but they will be just as fresh for you.
You could use many of my suggestions more than once. For example, take the suggestion to "Profile Readers and/or Customers/Clients." If you profile six people, you will have used this idea six times.
Hot topics in your field? Google your niche/business type/area of expertise and see what others in this field are talking about right now. What is your take on these topics? Do you agree or disagree with your peers? Write about why you agree or why you disagree.
Use AMAfeed or Quora to see what questions people in your field are asking (or are being asked). Turn one of those questions into a topic for your blog post.
Compare two things: two software apps, two tools, two books on related subjects, two things people in your field might use. What are the strengths and weaknesses of each? Which do you prefer? Why?
Take a survey by asking a question and inviting people to answer in comments. You can write a post introducing the survey and then one posts—or several—talking about the responses.
If you face a business-related decision, solicit suggestions for how to handle it. This is a great way to get people talking about your topic. You will help others who face the same decision.
Challenge yourself and write about that challenge to hold yourself accountable. Then you can write subsequent posts about your progress in meeting this challenge.
Task 1-3: Write down your first (potential) 10 topics. You can change your mind later; no one will hold you to them. This will get your juices flowing.
Task 1-4: For each of the 10 topics you listed in Task 3, write down five variations or offshoots. For example, say one of your 10 topics is "my favourite dog breed and why." (Perhaps your business is dog grooming or pet sitting.) To arrive at five variations, you might think of five people to interview and then write about how each of those people answered that question. Now, you have 50 topics. Pick one for today, for your first blog post.
STEP 2: OVERCOME FEAR BY BRAINSTORMING.
Are you worried your blog post will not be good enough, authoritative enough or interesting enough? At this point, it might not be and that thought can be paralyzing. But as you get into the writing of it, your thoughts start flowing, and the good/authoritative/interesting elements of your post will float to the top. Just start writing down your ideas. All you are trying to do right now is open the floodgates.
If you are familiar with the concept of brainstorming—usually conducted in a group setting—you know the saying, "There are no bad ideas." During the brainstorming phase, everything is acceptable. Every idea will get you closer to the actual words you will use in your blog post. You may need to sift through some not-so-great ideas to get to the great ones.
Have you heard of a word cloud? You may have seen them as graphics (but never used them beyond your thought process).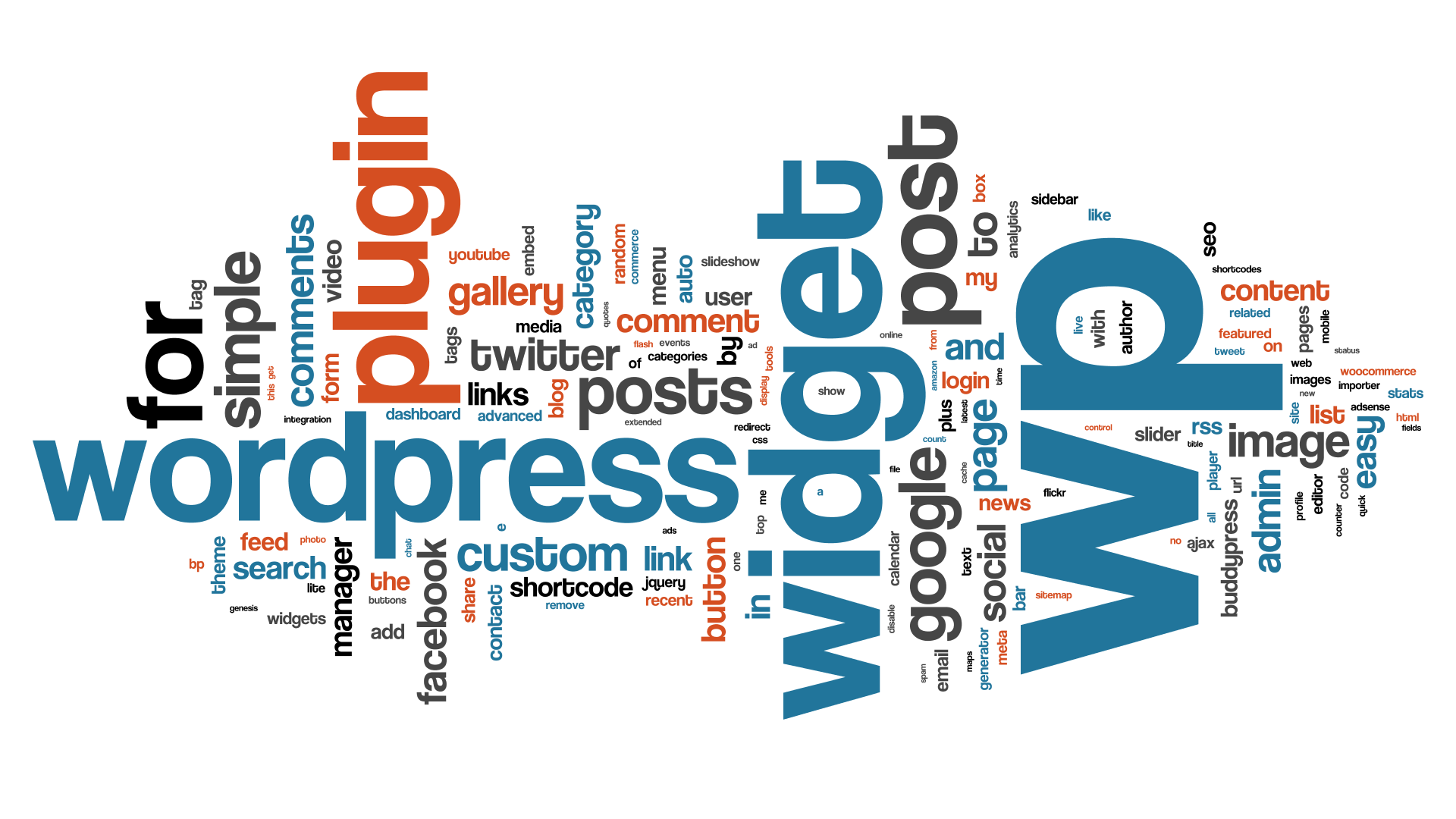 A word cloud is a way of brainstorming by yourself, for yourself. Think about your topic and write down the first word that comes to mind on a blank sheet of paper, preferably one without lines. Circle the word. What word popped into your head next? Write it down and circle it. Create clusters of related words as you jot down whatever comes to mind and circle each word as you go. Do you see a theme emerging? Allow these words to coalesce in your mind until you have a strong sense of what you want to say in your blog post.
Paper and pen are the way to go with this process. It engages your mind more fully than online. But if you prefer online, there are plenty of options.
"One reason I encourage people to blog is that the act of doing it stretches your available vocabulary and hones a new voice."
– Seth Godin, American author and former dot com business executive
Task 2-1: Create a handwritten word cloud related to the topic of your blog post. Use only one sheet of paper.
STEP 3: CONDUCT RESEARCH: DO YOU NEED MORE INFORMATION?
As you continue to blog, you will find that some blog posts flow from your brain onto the page almost fully formed. Other times, you will think you have a good idea only to find you only have the bare bones of an idea. Occasionally you will need to conduct research for reasons such as these:
Gather data to support your point of view.
Find out what others are saying about your topic.
Learn more about what your audience already believes or understands so you can teach them something new from your experience.
Compile a list of frequently asked questions on your topic so you can answer them.
Keep in mind that research can eat up your time. Do you need to limit the amount of time you spend researching one topic, or will you take as much time as you need? The answer might be different for each of you.
Task 3-1: Select a phrase that describes your topic and enter that phrase into the search bar in your web browser. Take a look at the many, many results that come up, known as search engine results pages, or SERPs. If you need to conduct research, this is how you would start. You could also call this a "time suck," so consider yourself warned!
STEP 4: CREATE THE "PERFECT" TITLE FOR YOUR BLOG POST.
While it is not necessary for your blog as a whole to have a title, each blog post does need one. Think of it as similar to a headline for a news story. What makes one title the perfect title while another sinks with a thud?
The title of your blog post needs to provide enough information that people have a good idea of what you are writing about. That may sound simplistic, but you would be amazed at blog post titles I have seen like "Just Watch it Go" where you have no idea what it is about or whether you would be interested in reading it.
Some characteristics of great blog titles …
Unique
Vivid
Specific
Engaging
Attention-getting, but not in a cheap, gratuitous way
Action-oriented
Twist on a familiar phrase
Not too long, about 8-12 words, between 60-80 characters
Promises or hints as a benefit to the reader (as long as your post delivers that benefit)
Makes people want to share your post with others on social media
Includes one of your primary keywords
I saved that last one until the end because it may raise questions. If you are familiar with search engine optimization (SEO) then you will not have any trouble with a reference to keywords. If you are not familiar with this concept, then I recommend you do some research to learn about it. You will find a ton of information just by searching for the term "search engine optimization." It is a big topic (in terms of volume as well as significance), so be prepared!
Bloggers who write a blog as part of their marketing strategy do so partly so search engines will "find" them and "lead" people to their website. Each blog post, while serving other purposes—such as building community—can also work toward your marketing goals. That is as much as I will say about keywords because it could fill up several blog posts. LOL!
Some bloggers will find that a better title comes to them as they finish writing or editing the blog post. That is okay. You can change the title at any point.
Task 4-1: Spend a few minutes creating 3 possible titles for your first blog post. Use at least 1 or 2 of the characteristics listed above in each title you write.
STEP 5: PREPARE AN OUTLINE OF YOUR BLOG POST.
Many people want to skip this step. You can, but you should not. Until blogging becomes "old hat" for you, I highly recommend preparing an outline to create a structure for your post and help you stay focused. If you ramble or meander, you will lose the reader. Here are the elements your outline should include:
Draft of your title
Several keywords or keyword phrases
I like to write my keywords down and keep the list in front of me so I can see it at all times while I'm writing a blog post. This helps me incorporate the keywords naturally instead of going back and "sticking them in" after I have written the blog post.
Task 5-1: List 3 keywords or brief keyword phrases you will use in your blog post.
Your first sentence needs to be as powerful as you can make it. If your title has engaged the reader by giving them a reason to read your post, the first sentence must give them a reason to stay. Otherwise, they will move on quickly. You need an angle or hook in the very first sentence to grab the reader's attention and captivate them. If you have a more powerful sentence further down in the post, find a way to use it as your opening sentence instead.
No one wants to wade through a sea of type on the screen. If your piece is more than a few paragraphs long, you will need subheads—formatted in bold font—to break up your blocks of text.
Basic content (also known as the middle)
Conclusion
Call-to-action, which can be part of the conclusion or can follow it
Here is my call-to-action. I may change parts of it from time to time depending on the post it follows.
If you found today's blog post informative, I would be very grateful if you would help it spread by sharing it on social media or emailing it to a friend. You never know whose life you might change. Also, have any topics you'd like to hear more about on my blog? Feel free to drop me a line or post your comments on Virtually Untangled's Facebook page. Thank you!
Links you plan to embed in your post
In the future you often will find ways to include a link to one or more of your prior blog posts. Since you do not have prior blog posts yet, look for something in your first blog post that could naturally link back to a page on your website. If you are recommending readers visit a specific website or try a specific productivity tool, for example, you will want to link to that product's website. Good, solid links (as opposed to far-fetched, unrelated links) will help build your credibility in the eyes of Google and other search engines.
This refers to a bonus item a reader will gain access to if they provide you with their name and email address. You may refer to this action as "sign up for our email newsletter." That usually means you will add them to your email list and send them an email every time you write a new blog post.
The goal, for you, is twofold: 1. you engender loyalty by giving the reader a gift, and 2. you obtain their email address for your mailing list.
Some examples of a content upgrade …
A video
An infographic
A checklist
A template
An eBook
In order to offer a content upgrade, you must first create the item you are prepared to offer. You do not need to offer a content upgrade with every blog post, but the more you use this technique, the faster you will grow your email list. It is a powerful marketing tool. Be sure to display your logo and website on whatever item you create for this purpose.
Note: Do not use the term "content upgrade" when you offer it. That is a behind-the-scenes term for us bloggers. Most readers will not know what it means.
Task 5-2: Write the outline for your blog post.
Task 5-3: Write your first blog post following your outline. (Notice how I snuck this in here.)
Task 5-4: Write your call-to-action.
Task 5-5: Create a content upgrade.
Task 5-6: Find or create images to go with your blog post. You may need to purchase stock images or use images that are free as long as you give proper credit.
STEP 6: EDIT AND PROOFREAD YOUR BLOG POST.
Editing and proofreading are not the same functions. Ways to edit your work include making your phrasing more concise, trimming extraneous content and smoothing out awkward transitions.
See: 9 SUGGESTIONS FOR EDITING YOUR OWN ARTICLES.
When you proofread, you will check spelling, punctuation and grammar. Read the material aloud and make sure you did not leave out any words or accidently type words in the wrong order. (It happens!)
See: 11 PROOFREADING TIPS.
Task 6-1: Edit your blog post.
Task 6-2: Proofread your blog post.
STEP 7: RUN THROUGH YOUR PRE-PUBLISHING CHECKLIST.
Again! Out loud!
Is your title as engaging as it can possibly be?
Do you still have long passages that need to be broken up with subheads?
Check all the links you have placed in your blog post by actually clicking on them.
Make sure each link opens in a new tab of the web browser.
Can you include any more links to other pages on your website — or to prior posts, when you have them?
Are there any blocks of text that could be turned into bulleted lists? Or checklists?
Do all bulleted lists look the same (e.g. same style of bullets, same amount of indentation, etc.)?
Is formatting throughout the post consistent?
Did you use all of the keywords you intended to use?
Do all keywords used sound entirely natural in the context of the post?
Make sure one of your keywords is used as or in the file name of one of your images.
Add "alt text" to your images.
Make sure at least one of your images has your primary keyword in the "alt text."
In your post, have you asked a question of your reader, one that will steer them to make comments?
If you used free images, did you give proper credit?
Is your call-to-action clear and specific?
Proofread your content upgrade. Again!
In your blog post publishing platform (e.g. WordPress), make sure you add categories and tags to your post.
Task 7-1: Use this pre-publishing checklist to check every possible thing you can check before you publish your blog post. 
Task 7-2: Preview your blog post.
Task 7-3: Publish your blog post.
YOUR FIRST BLOG POST! YOU DID IT! YAY! Congratulations! You are now a blogger.
STEP 8: POST ON SOCIAL MEDIA TO HIT YOUR TARGET MARKET.
You thought we were finished, didn't you?
In STEP 1, we looked at identifying your target audiences. Now, you want to use social media to alert these audiences about your post so they can read it, share it and (you hope) start following you. Provide them with a link to the post. Make it as easy as possible for them to find you! I use Facebook, Twitter, LinkedIn and Bloglovin as the social media platforms where I share my blog. You may also choose to post on Pinterest or Instagram if you feel that speaks to your target audiences. If you develop video content for your blog, you should definitely post it on YouTube.
NOTE: If your blogging platform (such as WordPress) offers you the opportunity to get a "shortlink" to your post, take it. Otherwise your link will be longer than the title of your post. If you can't get a shortlink when you publish your post, use a site like bitly.com or tinyurl.com to create a shorter link.
Take your shortlink and post it on social media with a short blurb describing what your blog post is about. You may need to reword the blurb slightly for each social media platform. Unfortunately, they each have a different character count limit.
You may recall when I talked about my call-to-action at the end of each post, I asked readers to share the post on social media if they found it informative. There is a way to help them do just that: include "social media share buttons" on the page with your post. These are the little icons you see everywhere: an 'f' for Facebook, a bird for Twitter, etc. Again, you want to make it as easy as possible for your readers to share your post with their friends and colleagues.
You don't have to add the share buttons every time. If you use WordPress for your blog publishing platform, you can add a plugin like Kiwi Social Share that will add the share buttons to the structure of your blog page so you'll always have them. Kiwi Social Share is free; some plugins that offer share buttons are not free.
Task 8-1: Go to each of the social platforms favoured by your audiences and post a blurb there about your blog post, including the shortlink.  
STEP 9: … WAIT … IS THERE A STEP 9?
This is where I say, "rinse and repeat." That's right go back to STEP 1 and start again. The difference is now you have a list of 49 topics to blog about. Take the 2nd topic and work your way through the steps and tasks again: 
Topic (you have 49 now)
Brainstorm
Research
Title
Outline
Write
Content Upgrade
Edit
Proofread
Pre-publishing Checklist
Preview
Publish
Post on Social Media
There, now you are really a blogger!
Task 9-1: Go back to the list of 50 topics you created in Task 4. You still have 49 left. Organize them in the order you would like to publish them. Put them on a calendar based on the frequency you plan for your blog's publication schedule. (I publish two blog posts a week and like to schedule them 3-4 months in advance. I also try my best to keep a theme rolling a few at a time.) Keep in mind you can shift these topics around on your calendar later. Many times, you will feel inspired to write about something that is not already on your list. Whether it is a time-sensitive topic or just one you want to get off your chest right away, you may need to insert it into the schedule ASAP. Stick to your publishing schedule, and whenever you insert an unplanned topic, just shift each of your planned topics to the next scheduled date.
If all of this seems like too much work for you, it's possible blogging is not for you. You may need to write a few posts before you decide. In that case, follow the steps and tasks I have written out for you here, but hold each post in a preview state until you decide for sure. You don't want to launch a blog only to walk away from it if it is tied to your business. The internet is littered with them.
Here's a piece I wrote not too long ago about the "Benefits of Starting a Blog." I hope you find inspiration as you read it. I have no regrets.
"To be successful as a blogger there is really just one requirement: a passion for your topic."
– Scott Chow, theblogstarter.com
———-
If you found today's blog post informative, I would be very grateful if you would help it spread by sharing it on social media or emailing it to a friend. You never know whose life you might change. Also, have any topics you'd like to hear more about on my blog? Feel free to drop me a line or post your comments on Virtually Untangled's Facebook page. Thank you!