Well, I'm excited to say that it's been a truly wonderful year. 2017 has done right by me and Virtually Untangled is ready to flourish in the light of the coming new year. With that being said, I thought it would be fun to end off 2017 with my last blog post being about fun habits in the land of design.
I was going to whip up a hand-crafted infographic but the one you see below was too well-crafted and hard to live up to. So, a HUGE THANKS to J. Gibbs for sharing his creation on Visual.ly from Coffs Harbour Website Design. You saved me a handful of hours over the holidays and helped me present to the world what a day in our lives truly looks like ….! 🙂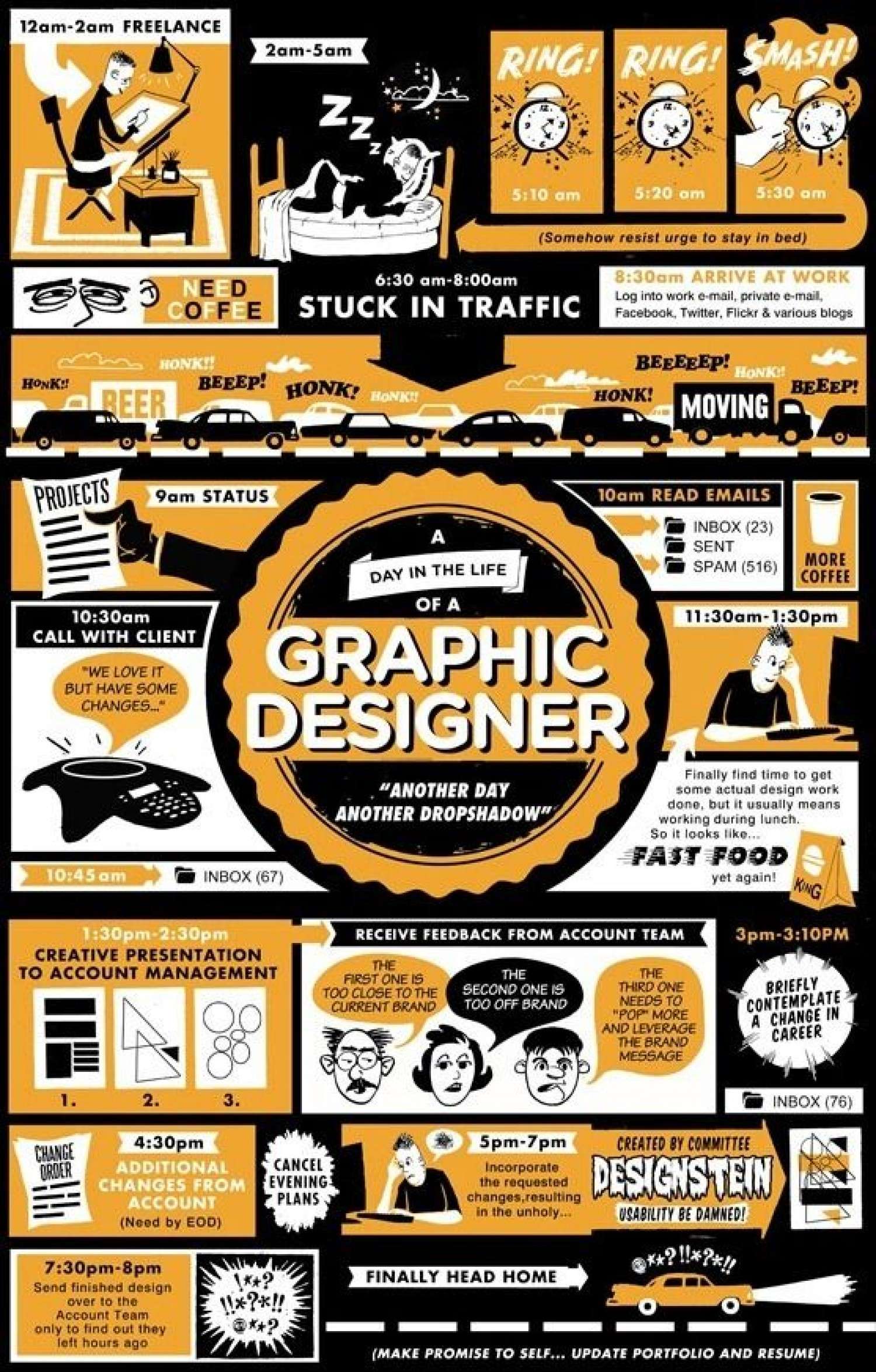 ----------
If you enjoyed today's post, I'd be very grateful if you'd help it spread by sharing it on social media or emailing it to a friend. We're starting 2018 off with a BANG by talking about HOW TO STAY ORGANIZED THIS YEAR so keep your eyes peeled for the first post of the NEW YEAR …. coming your way Thursday, January 4th!