Carter Hadlow's Success Story …
Kaiju means "strange creature", in Japanese which is also inspired by films such as Godzilla which has also what inspired by love for the cinema. I wanted to take my love and help build my passion from there. I first came up with the idea for Kaiju Productions around 2013 when I was studying film at the University of Winnipeg. So, when I graduated back in 2015, I asked by good friend Taren Padua who also was studying film if he would be interested in becoming a co-producer, an offer he took immediately.
Filmmaking is all about appreciating the talents of the people you surround yourself with and knowing you could never have made any of these films by yourself. ~ Steven Spielberg
Through the years we have created all different type of content such as short films, web series, short documentaries as well as our first feature film. We are reaching out to potential clients to start getting more into the commercial side of things as that's what we'd like to be known for going forward.
What drives us to do what we do has a lot to do with pop culture. We live in a time where that culture is at its finest and you see many inspiring talents creating new ideas and exciting ideas. Many of this content is being produced through smaller scale platforms like Vimeo and YouTube and we want to be a part of that culture. We want to create our own universes with stories that could hopefully someday compete with the likes of Marvel or DC. We are as you can tell huge geeks and it's a beautiful thing to be a part of. We take our inspirations from others to help create our own. ~ Carter Hadlow, CEO of Kaiju Productions
The idea is to someday take our small independent business and make it into Canada's first major studio for filmmakers as it is a great struggle to become successful in this country. 
My idol, at the moment, would be Director David F. Sandberg, who received his director debut while making a 2-minute and 42 second YouTube short film that scared the living shit out of me .That one short film gave him the recognition he needed to continue to make films such as Annabelle 2 and Shazam. His inspiring works gave me hope that indie filmmakers do have a chance, they just need the right story, team and passion. Whoever tells you that in order to do a short film you should have a $10,000+ budget behind it lacks imagination.
So, currently, we are working on producing more content with a few web series (Peg Talent being one of them), both live action and animated. Also, our head writers Andrew Vineberg and Ryan Offenloch are writing our next feature film called "The Intruder", in hopes that once our short film gets produced and we can use it as a starting point just like David Sandberg did.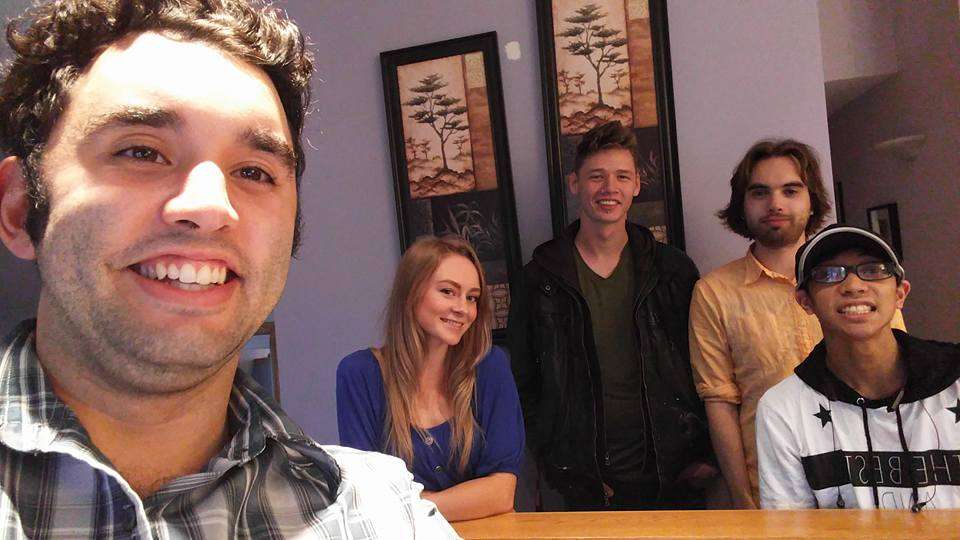 To keep up with Carter and his team at Kaiju Productions and their empowering and ever-growing entrepreneurial adventure, here are their online handles … 
———-
If today's entrepreneurial success story resonated with you … empowered you … and you found it to be exactly the inspiration were looking for, I would be very grateful (and so would the storyteller) if you would help it spread by sharing it on social media or emailing it to a friend. You never know whose life a passionate story, just like this one might change.
Would you like to world to hear your story? Want to shout it from the rooftop? Do you want to inspire other women to follow their passion and make their dreams a reality?
Feel free to drop me a line, connect with me on LinkedIn or post your comments on my Facebook page so we can make it happen. Together, let's share the raw truth behind how you built your empire …!
Thank you!
If you found today's blog post to be exactly the type of inspiration and know-how you were looking for, we would be very grateful if you would help this post spread
by sharing the LOVE
with it socially, emailing it to a friend or dropping us a comment with your thoughts. You never know whose life you might change.