Over the years, Virtually Untangled has helped many entrepreneurs, with companies of all shapes and sizes, make their bigger picture a reality. I would rather you hear it right from the mouths of those who matter most.
Here is how they are spreading the love ...
Crystal is phenomenal human being, she is most organised person i have ever met. She really devotes her time and all her effort into her work, she is worth every penny! A god save! Thanks Crystal!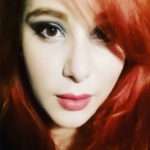 Christine Jose
Company :
Cupcake Catacomb
Designation :
Founder and CEO
"Hart Roofing and Renovations has had the pleasure of working with Crystal for many years. She has a great eye for design and she is very accommodating and patient. Crystal is very professional, easy to work with and very receptive. Hart Roofing would highly recommend Virtually Untangled for all your design services. Crystal has the responsiveness and ability to implement a client's needs and goals promptly with great attention to detail."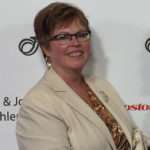 Jill Hart
Company :
Hart Roofing and Renovations Inc.
"Truly a pleasure working with Crystal. Within a very short timeline, Virtually Untangled delivered a quality product that helped us launch a new program across Canada."

Alan Gordon
Company :
Knowledge Bureau
"Working with Crystal has been a treat. She is very responsive to the needs of her customers and she always checks in about the details of the job. The work she produces is of the best quality, very clean, and modern looking. The Dragon Lady Hockey School has benefitted greatly from her craftsmanship in the designing of our logo design, website, business cards and posters. We recommend her for all services and will definitely be using her services in the future for promotional materials and updating our website."

Tammy Johnston
Company :
Dragon Lady Hockey School
Designation :
Social Media Manager
"I approached Crystal Kordalchuk, CEO of Virtually Untangled, when I wanted to write a couple of blogs for my Travelling Guardian website and thought it would be easy... I was wrong and needed a professional to help! Crystal helped me by setting up a meeting to get to know what my business was all about. I liked that she was prepared, took a lot of notes, and was genuinely interested in my business and about myself/how I got started. I had prepared in advance what I wanted to blog on and she was able to add/delete parts of the posts that would look best once the blog was published. Crystal was incredible accommodating when my one of my blog posts became two with no notice to her. I also asked for pictures to add to the blog that corresponded to the topic and am very pleased with her choices. I now have three blog posts that I am very pleased with and eagerly look forward to posting them! I found the experience with Crystal to be excellent. She is very personal to deal with and always checking in with you to see if there is anymore that can be done. I would recommend Virtually Untangled to anyone that would like to have a blog written for their business."

Carla McDonald
Company :
The Travelling Guardian
Designation :
Founder and CEO
"Crystal shares a rare combination of gifts in serving her clients. She brings the best of her prolific artistic talent and professional skills to your graphic design needs. And just as easily applies her creative genius to problem-solving bringing fresh, pro-active thinking to every business challenge. She makes it seem effortless even though we all know it isn't. She is fearless in embracing new ideas and trying out new technologies, practical in handling sensitive research when providing recommendations to clients, and tenacious when protecting their financial interests with suppliers. Quite frankly, you will wonder how you ever survived without Crystal looking out for your best interests every day."

Linda Lopeke
Company :
Power One Digital
Designation :
Chairman and CEO
"Working with Crystal has been fun and exciting. Not only is she a talented graphic designer, she is also smart, creative and extremely organized. Her work is excellent, and she goes the extra mile to delight her clients."

Janet Clark
Company :
The Freedom Shift
Designation :
Founder and CEO