Okay … things are about to GET REAL!
Unfortunately, 66% of small businesses fail—and it's not for the reasons you think …
Failure was not due to outside factors –they were internal. They weren't economic, but emotional. The unexpected and terrifying emotional roller coaster of an entrepreneur is actually one of the greatest factors in why most quit their adventure early (even though their passion still feels full-force) and ultimately fail.
On a weekly basis, I meet people who complain about the entrepreneurial roller coaster they are on. They tell me they thought it was going to end once they got to a certain stage of their business, or built a team, or found more financial freedom. But honestly, it never ends! (And that's not necessarily a bad thing either!)
The key to success, and to enjoying this metaphorical roller coaster, is all about mindset.
Which can also be a roller coaster of its own. In one breathing moment one can go from euphoria to thinking the world is ending, and then back to euphoria again … all in ONE DAY!
Getting control of your mindset can almost feel like a superpower. Some days you have it and some days you feel you don't. But remember, you're only human so how you're feeling will most definitely impact what you do next. Self-awareness can help you ride the entrepreneurial roller coaster without throwing up – so to speak – and you will be able to build a growth forward business because of it. It's all about expectations vs. reality.
"Take control of your consistent emotions and begin to consciously and deliberately reshape your daily experience of life." – Tony Robbins
And as Tony would say, in order to master your emotions, you need to master the three forces that control your emotions (aka. the emotional triad) – your physiology, your language and your focus. To learn more about these steps and how to breakthrough, check out this article.
Having the right mindset can be tough somedays, so here's some tips I try my best to live by while "untangling" my clients and also trying to keep myself untangled …
Optimism is vital – Face everything with the confidence of a child in a batman t-shirt.
Don't fall in love with your idea – Test before you take, listen well and be willing to adapt.
Learn by doing – Education is everything, but you also need experience to back you up.
Revisit your vision daily – Without focus on the journey your vision/goals will fall off the ride.
Always be in motion – Think about how you can provide value at every single turn.
Hack your highs and lows – Mental toughness is the ability to persevere and overcome. (You can do it!)
Remove the box – Encourage your creativity through comparison (but not to your competitors).
And if all else fails or you just feel like your roller coaster is going to fast and you're going to hurl, remember this quote …
"I believe anything is possible. I see opportunity when others see impossibility. I take risks. I am focused. I hustle. I know that nothing is unrealistic. I feel overwhelming love. I embrace my childlike wonder and curiosity. I take flying leaps into the unknown. I contribute something bigger than myself. I create. I learn. I grow. I do. I believe it's never too late to start living a dream. I AM AN ENTREPRENEUR." – Anonymous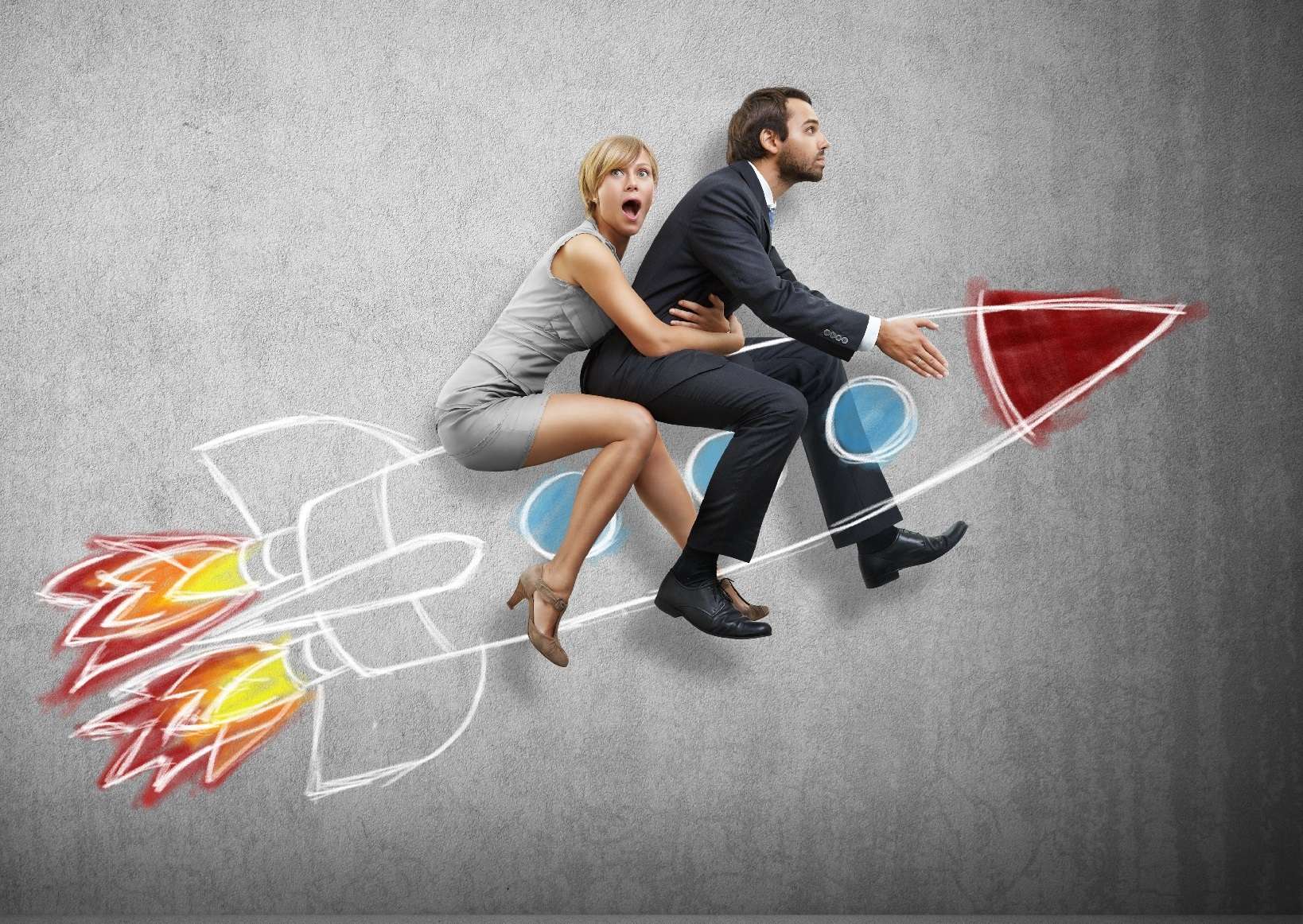 Related Articles:
If you found today's blog post to be EXACTLY the type of inspiration and know-how you were looking for, I'd be very grateful if you would help this post spread by sharing it on social media or emailing it to a friend. You never know whose life you might change.
———-
Is your inbox feeling a little blah lately and you're just aching for some NEW INSPIRATION? Well, consider Virtually Untangled to the rescue …! It's time to seize the moment by signing up to get INSTANT ACCESS to more posts, just like this one, and to the most inspiring ride of your entrepreneurial life!
Don't worry, it's only a once a month email with a blog post round up, some entrepreneurial perks and a few contests.
So, what are you waiting for … let's be inbox friends! ?